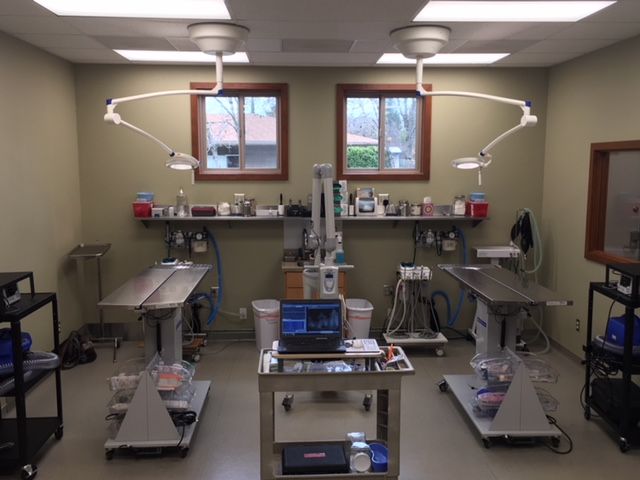 Many dogs and cats have periodontal diseases that go undiagnosed. Inadequate dental care may lead to many other systemic diseases. Adequate dental care can often save heartache, money and time by preventing these problems. Bailey Veterinary Clinic now offers digital dental x-rays to better diagnose and treat your loved one.
Digital radiology allows us to obtain accurate images of problematic teeth so that we may determine the optimal course of action for your pet. Digital radiology achieves this by: finding tooth root fragments not visible on an oral exam, evaluating the vitality of a tooth, allowing for proper orientation prior to extractions, and evaluating other tooth defects.
This expansion of our digital radiography provides the highest quality dental films to evaluate your pet. Dental radiology highlights the unknown in pet dentistry.
If you have any questions or you would like to have an exam to have your cat or dog's teeth checked, just give us a call and we will get that scheduled for you.