ALL BREEDS OF CATS AND DOGS
There are three full time groomers on staff with a combined
total of almost 80 years of grooming experience.
Full hair cuts start at $45 (small dogs). Baths start at $25 (depending on breed).
Full grooming includes: Clip, bath and dry, nail trim, anal gland
expression and ear cleaning.
WE DO NOT USE HEATED CAGE DRYERS
Hypoallergenic, medicated and other special shampoos are
available upon request.

Appointments fill up fast, so call today to make your appointment.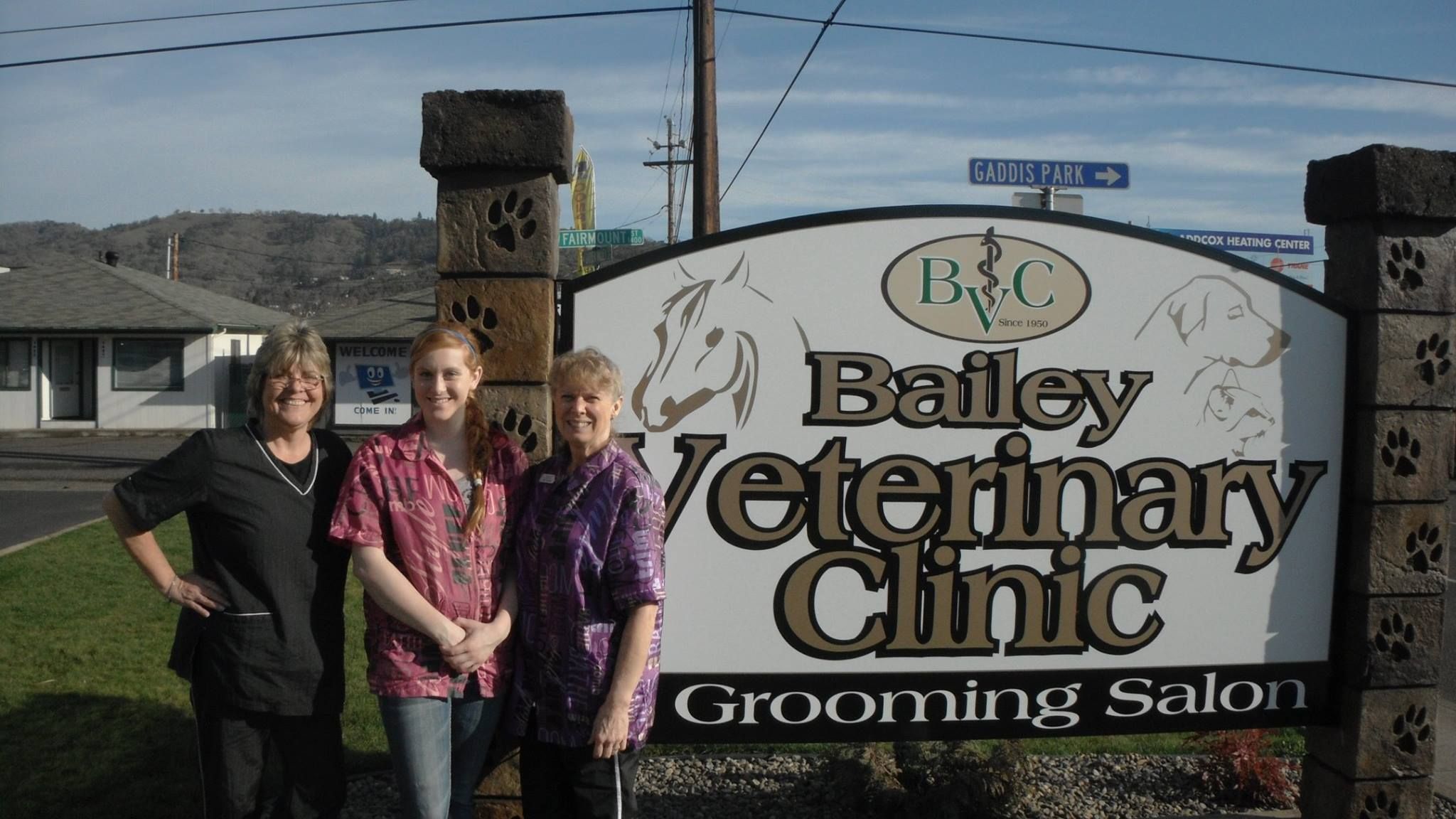 PHONE NUMBER:
541-440-0432
Salon Hours:
Monday: 7:00am to 5:00pm
Tuesday: 8:00am to 5:00pm
Wednesday: 7:00am to 5:00pm
Thursday: 8:00am to 5:00pm
Friday: 7:00am to 5:00pm
Saturdays: 9:00am to 4:00pm
*Other hours available by appointment only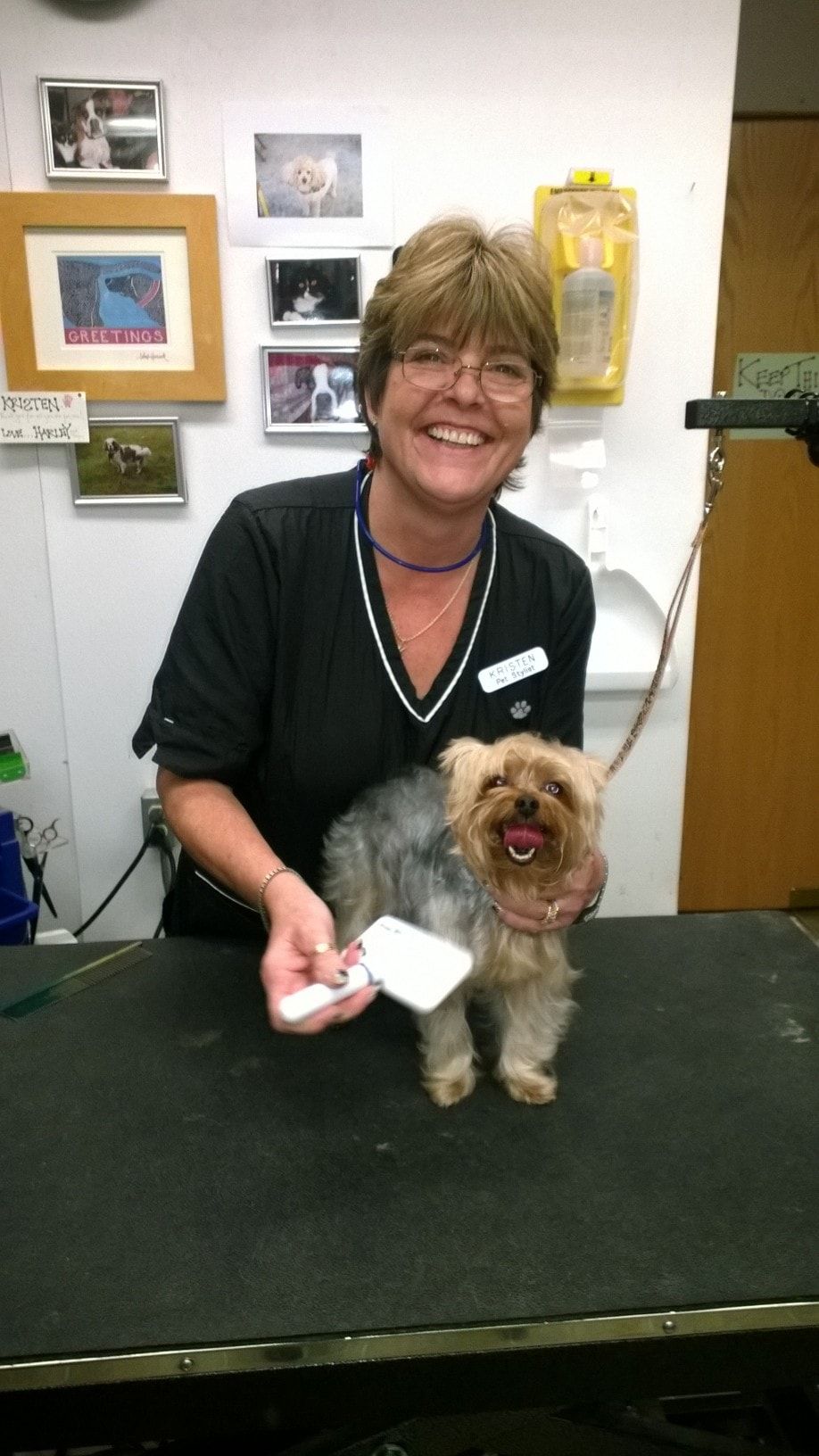 KRISTEN became part of the Bailey family back in July 2009 and has been making your pets look their best ever since.
Although she is a Culinary Arts graduate, Kristen chose to go into grooming because she loves cats and dogs. She has a very positive and friendly demeanor and our clients and their pets simply adore her. She takes great pride in what she does and you know that your pets are in good hands.
Her four-legged family members include 3 cats and 4 dogs. In her spare time, Kristen enjoys gardening, horses, reading and enjoying the great outdoors.

FAVORITE SAYING/QUOTE: Carpe Diem
JANET worked for Baileys back in 1969 and joined us again in December of 2012. An easy going attitude makes her a joy to be around. With over 45 years of grooming experience, it's apparent that Janet's love for animals plays a strong role in doing what she does. She reports, " I enjoy working on a dirty matted animal and making it clean and comfortable".
Trail riding, camping, gardening, and reading are just a few of the things she likes doing in her free time. She has 2 Border Collies, 2 cats, and 2 horses.
FAVORITE SAYING/QUOTE: Do what is best for the animal.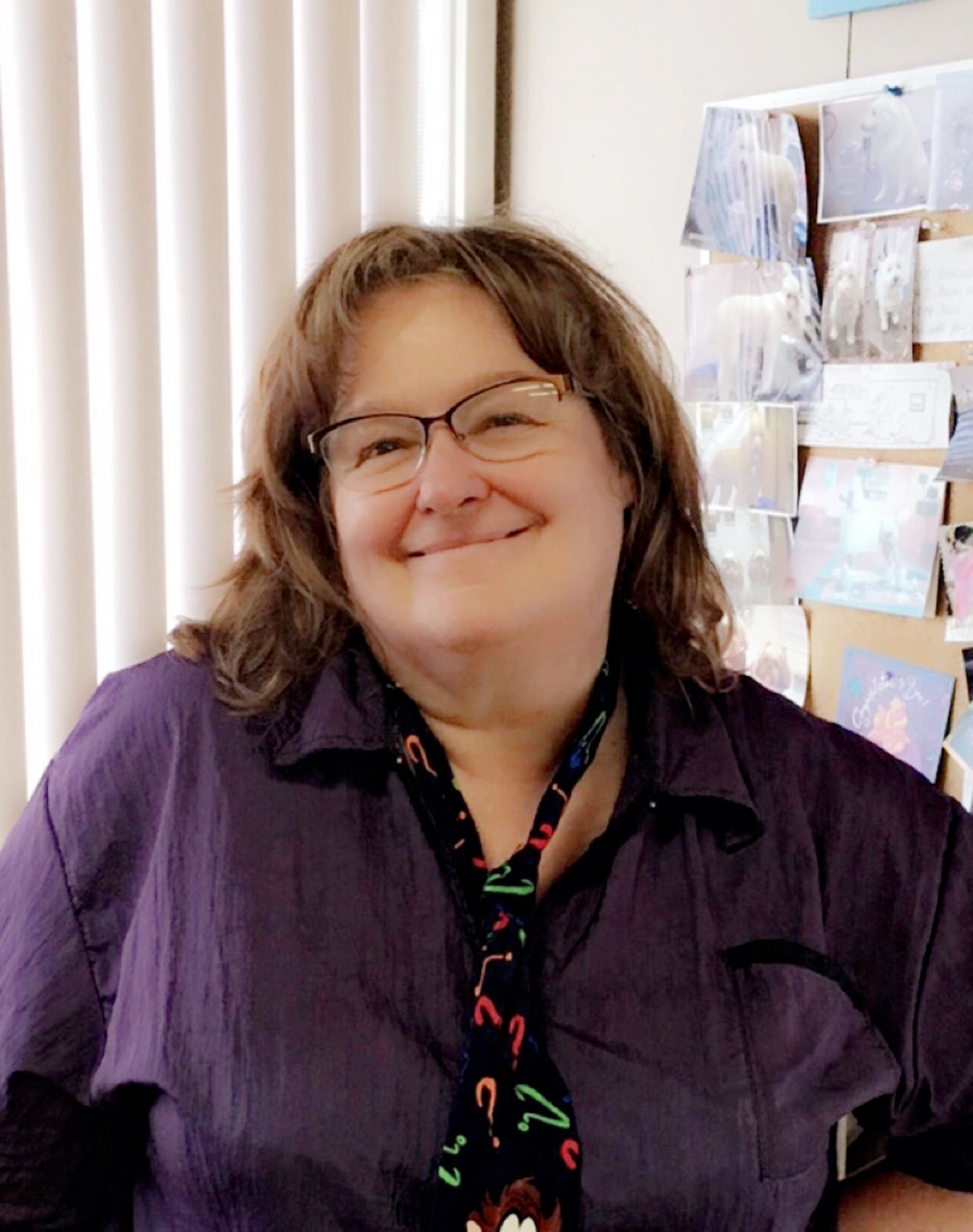 CYNDI started grooming here at Bailey's in the spring of 2016. She has 2 dogs, LaStat and Woody and a cat named Sox. When she's not making your pets look good, she enjoys reading, walking, cooking and being involved in her church.