SALON HOURS:
​​​​​​​Tuesday thru Friday
​​​​​​​Groomimg by appointment only.
Walk in nail trims 8-12
541-440-0432


WE DO NOT USE HEATED DRYERS
*All prices dependent on coat length and condition
*All pets must be current on rabies vaccine
Small Dog Groom
$55-$60

Small Dog Bath only
$30-$40

Medium Dog Grooming
$60-$75

Medium Dog Bath only
$40-$50

Large Dog Groom
$95+

Large Dog Bath only
$60+

Extra Lg Dog Groom
$100-$250

Extra Lg Dog Bath only
$80-$200

Cat Grooming starts at $75 and up

Cat Bath Only start at $60+

FULL GROOM INCLUDES:
Clip, bath, dry, nails, anal glands and ear cleaning.

ADDITIONAL SERVICES at additional fee:
Teeth brushing($10), flea shampoo($5-$20 depending on size), medicated shampoo($5+), Nail trim($20).

*Difficult dogs carry an extra fee of $10-$20 or more

If dog is extremely matted and requires extra time for comb-out, there could be an extra fee of $10-$30
WE DO NOT DO SKUNK BATHS - But we do have a great home recipe that can help should your dog get too curious about skunks.
1 quart Hydrogen Peroxide

1/4 cup baking soda

1-2 teaspoons of Dawn dish soap (Can add a teaspoon of vinegar if desired)

Mix well and apply to DRY dog. Leave on for as long as possible up to 2 hours...

Rinse well! May need to be repeated a time or two.
JANET worked for Baileys back in 1969 and joined us again in December of 2012. An easy going attitude makes her a joy to be around. With over 45 years of grooming experience, it's apparent that Janet's love for animals plays a strong role in doing what she does. She reports, " I enjoy working on a dirty matted animal and making it clean and comfortable".
Trail riding, camping, gardening, and reading are just a few of the things she likes doing in her free time. She has 2 Border Collies, 2 cats, and 2 horses.
FAVORITE SAYING/QUOTE: Do what is best for the animal.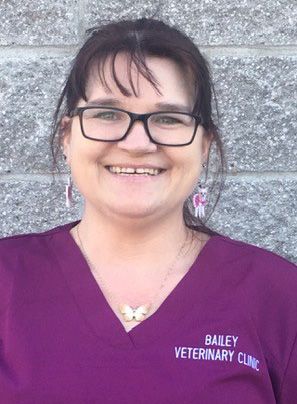 JENNY came to us in August of 2019 with 5 years of grooming experience and a great attitude. She especially loves grooming dogs and enjoys their companionship. Time away from the grooming salon includes trips to the coast, camping and spending time with family.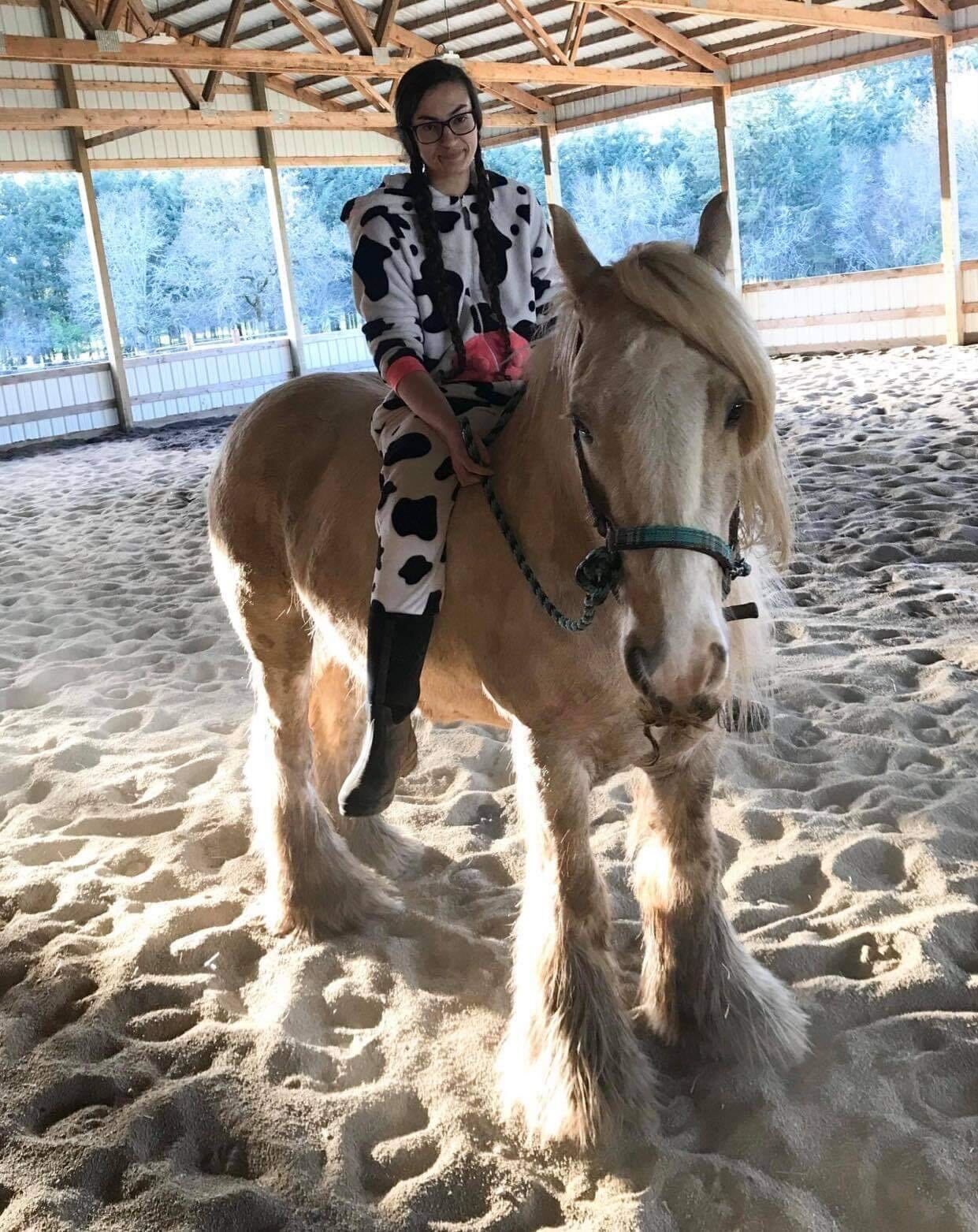 In March 2022 Carah joined our Grooming team and has been doing an amazing Job. When asked what she loves to do in her spare time she replies with, "I love hiking, exploring nature and spending time with my animals. I've always loved animals since I was little". Carah also loves her horses and has a passion for Gypsy cobs as she has been breeding them for some time. Carah has been grooming for almost 10 years and it shows when she is working ever so carefully and making sure your pet is comfortable as well as stylish. She is very skilled at what she does and we hope to celebrate more years with Carah in the future on our Bailey Grooming Team.